25 YEARS IN BATH, ME
---
Vintage Heating & A/C
is a midcoast Maine locally owned and operated business offering installation, service and design of Heating, Ventilation, Air Conditioning and Monitor style heating systems.
EMERGENCY SERVICE
---
Vintage Heating & A/C Technicians are on call
day and night for emergency service
and capable to troubleshoot and correct issues with your home or business heating or air conditioning system.
We offer
Secure Heat©
system monitoring. If your heating system fails or your home temperature drops to unsafe levels, we receive an alert and we immediately dispatch a technician to your home.
EXPERT KNOWLEDGE
---
If you're having problems with your heating system, call us first. You'll be glad you did.
Our continued diligence in keeping up-to-date on new products and technologies, coupled with over
25 years experience
leads to exemplary knowledge and understanding of most installed systems for residential and commercial applications.
Vintage Heating & A/C
has expertise in oil and gas heating, steam and water radiator, steam system conversion, radiant floor, biofuel systems, solar energy applications, geo-thermal, air conditioning and duct work.
We have done many upgrades and conversions through the years and we can assist you with your HVAC needs for your new home or add-on construction.
Vintage Heating & A/C
is also certified for Natural Gas installation for your home and office. Call us when you're ready to switch.
SALES AND SERVICE
---
Vintage Heating & A/C
is an authorized dealer and service provider for Energy Kinetics System 2000 and many others and we are able experts in all types of hydronic systems.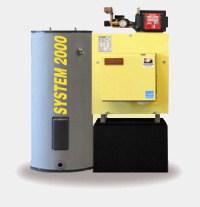 Mainer's can trust Vintage Heating & A/C - a
locally owned and operated
business in Bath, Maine.